Elbow River Brown Trout Redd Count
This project was supported by funding from 
City of Calgary Water Services
. Calgary River Valleys greatly appreciates the support provided by the City of Calgary for this project which allows this important citizen science monitoring of the health of the Elbow River to proceed.
Calgary River Valleys has been working with other groups to count redds, which are trout spawning nests, of Brown Trout in the lower Elbow River since 1994, and we have been the main organizer of this important project since 2009. Why do we keep doing it every year? We believe it is important to ensure this project continues as an annual count in order to ensure the data collected is as accurate as it can be, that trends over time can be observed, and the location of redds can be used to ensure land use decisions don't negatively impact Calgary's blue-ribbon trout fishery.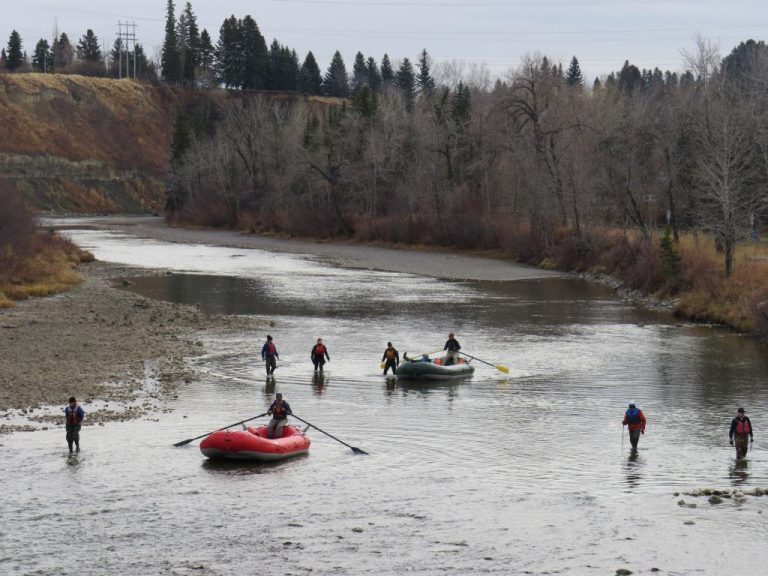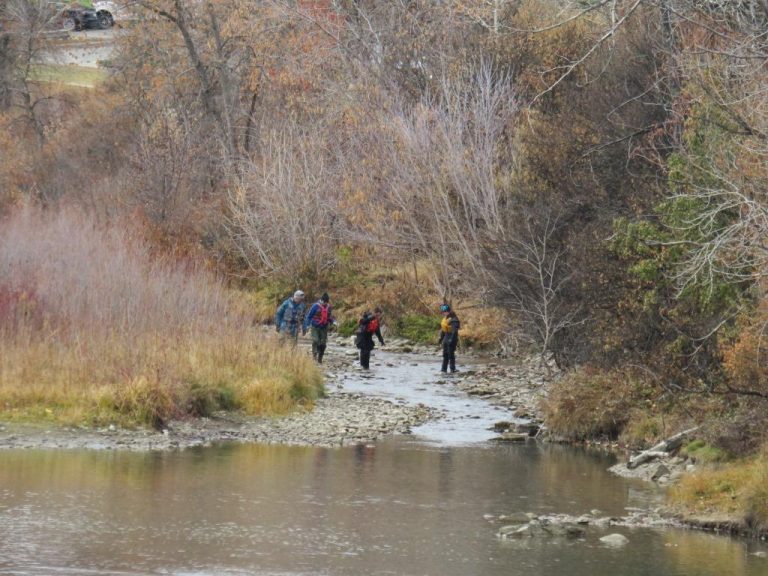 Brown Trout are fall spawning trout, unlike Rainbow Trout that spawn in the spring. These counts are conducted in November after spawning by the Brown Trout has occurred, a behavior that is believed to be triggered by changes in the duration of daylight hours, and perhaps to a lesser degree, by a drop in the river water temperature. The Lower Elbow Brown Trout Redd Count is conducted on the 12 km section of the river between the Glenmore Dam and Fort Calgary, where the Elbow River joins the Bow. The 2020 count was completed on November 6 Covid-19 safety protocols being observed. In a normal year, we would have up to 16 Citizen Scientists supervised by our volunteer Biologist, Chris Bjornson, from Golder Associates. This year, we reduced our complement of counters to a bare minimum of 8, including our Biologist, so we could ensure physical distancing. The final count this year was 275 redds, which is one more than in 2019, and continues the upward trend in the numbers of redds hopefully returning to the pre-2013 flood levels.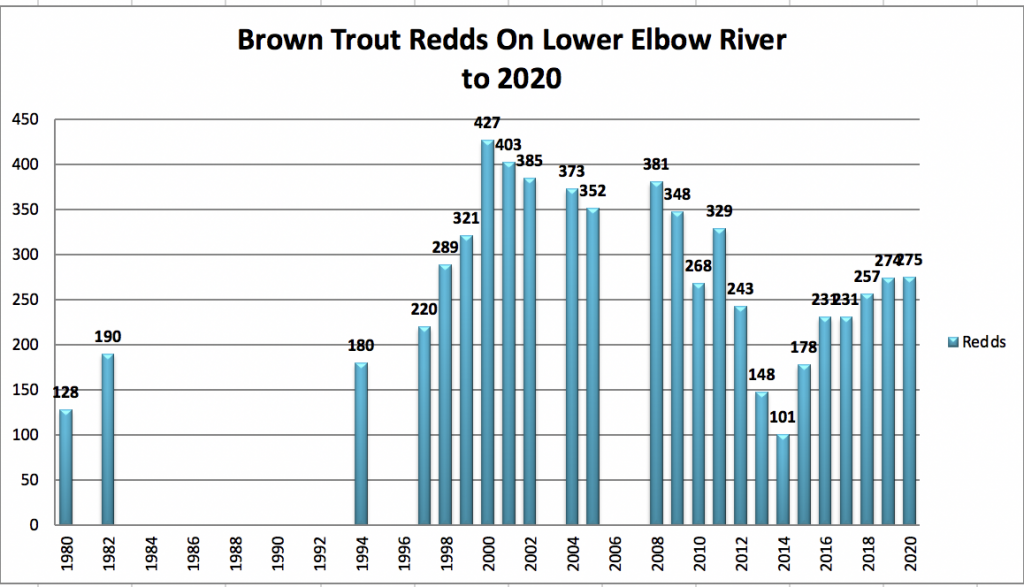 In 2020, we were hoping to observe redds in the areas of the Elbow River that had new spawning sized gravel put in place in 2019 as part of an effort by the City of Calgary & the Government of Alberta to restore fish habitat that was lost in the 2013 flood. We are happy to let you know that the counters reported they saw 12 redds in these newly restored spawning areas this year. We plan to continue to track the trends of the distribution of Brown Trout redds again in 2021, and hopefully we'll be able to return to include more volunteers for this important project.